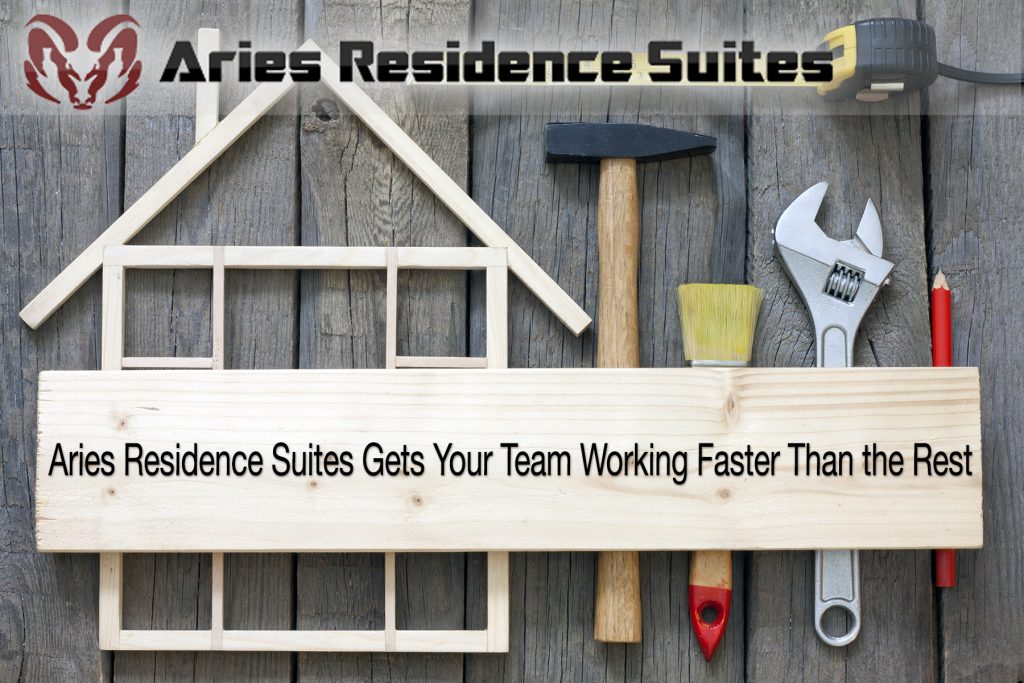 Every entrepreneur, from the beginner just starting out to the seasoned vet, knows the golden equation of business: time equals money. That's why, regardless of the industry in which you operate – whether it be administrative, medical, public works, or oil and energy – reducing the time to occupancy is critical for the overall well-being of your business. Time is money, after all. Aries Residence Suites's modular buildings get you up and going, even in the most remote locations, in half the time of other builders. Yes, you read that right. Up to half the time!
But don't just take our word for it: listen to the facts. Aries constructs modular buildings in a climate controlled environment, safe from inclement weather and on-site delays that can absolutely decimate the timeline of a conventional construction project – costing your business time and expense. Additionally, the site preparation and unit construction are performed simultaneously, which reduces the time to occupancy and can ultimately minimize your projected cost by 30%, 40% – even 50%!
If you believe that modular housing units can't compare to traditional buildings, then have we got a surprise for you. Not only are today's modular buildings beautiful and fully customizable, but they trump traditional units in terms of adaptability and mobility. When combined with Aries' top of the line quality control and indoor construction technique, your modular unit will be more reliable and more efficient than its traditionally built counterpart. To reiterate, your modular unit can be every bit as aesthetically pleasing as traditional buildings at a fraction of the cost. We can create new buildings or retool one of our pre-owned units to accurately represent your business.
If your business needs a comfortable place for employees to lay their head while working remotely, look no further. Aries Residence Suites can provide quality modular housing faster than you ever imagined. After all, time is money.
CALL US TODAY AT (703) 820-2900 to get started, or see our banner below to browse our used modular inventory.