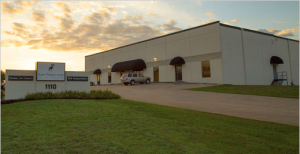 Remote workforce housing must take on a number of roles in order to run successfully. Because employees are a long way away from the comforts of home, a successful camp must also function as a hotel, recreation center, restaurant, laundromat, and office, all in one. This is why more and more businesses are turning to modular construction over more traditional building methods for their workforce housing needs. Unlike brick and mortar buildings, modular units are infinitely scalable and customizable, meaning your setup can evolve alongside your growing business. However, some small business owners need space fast, but aren't ready to commit to purchasing a brand-new modular unit – and that's okay! Aries Residence Suites' sister company Advanced Modular Space is ready to step up with their extensive used modular inventory.
Our previously-owned modular buildings have been fully inspected and can be customized for a number of industries: government, military, medical, administrative, religious, education, recreation – the potential is limitless! Our existing buildings can be upgraded with a number of different features to transform the perfect unit into YOUR perfect unit.
Advanced Modular, like Aries Residence Suites, offers unparalleled customer service and top-of-the-line quality for each and every project they take on. From financing and leasing to relocating and installing, Advanced Modular has the skills and the resources to make it happen. Why coordinate between multiple third party contractors when you could work with the best, all in-house?
Ready to browse Advanced Modular Space's used inventory? Click here to search available buildings based on size, industry, and available features. Got questions? We've got answers. Simply call today at (703) 672-3537 to get more information on how our used modular inventory can work for you!