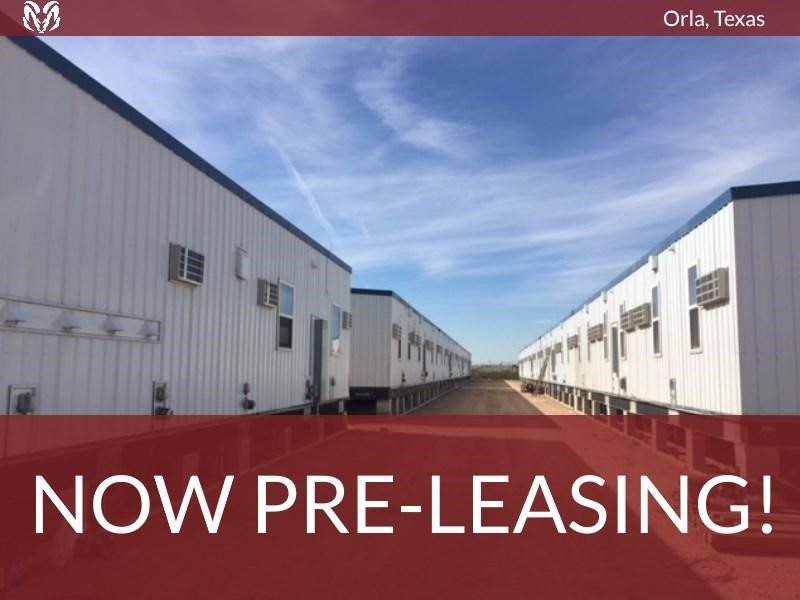 In the wake of record-breaking amounts of oil being extracted from the Permian Basin in 2018, Aries Residence Suites is proud to announce that we are now pre-leasing spots in our newly constructed workforce housing camp in Orla, Texas.
The site will be 6 miles north of Orla, approximately 15 miles from the New Mexico border, and approximately 30 miles from Pecos, TX making it very accessible. The lodge will be split into two sections with one area built as a camp and the other section built as a cabin/cottage area.
Workers seeking a reprieve from the long hours spent on the oil field will find it at our Orla, TX camp.
THE DIGS
The Aries Orla Lodge is here to provide flexible housing options for you and your crew. Our latest workforce housing location, once fully completed, will boast 176 Jack & Jill bedrooms, 132 executive VIP rooms, 40 VIP rooms, and 55 individual cabins.The Jack and Jill rooms will have the following features:
Fully furnished
3 meals per day
Cleaning once per week
All utilities included
Indoor & outdoor recreation
24/7 guest laundry areas
24/7 camp management
24/7 security
Parking included
The cabins will have the following features:
Two bedroom, one bath cottages
Queen-size bed in each bedroom
Shared kitchen/living
Stackable washer/dryer in unit
Fully furnished
Cleaning once per week
All utilities included
Indoor & outdoor recreation
Additional laundry areas
24/7 camp management
24/7 security
Parking included
Additionally, the camp will have recreational facilities available for our guests, which will include
Full recreation room
Theater room
Full gym
Horseshoe pits/bean bag toss pit
Gazebo
Click here to view the full Orla brochure
Check Rates and Availability and Request a Quote here:
West Texas oil industry
The Permian Basin experienced unparalleled growth this year, and 2019 is looking to continue this trend. Energy companies are all poised to expand their operations. In 2018, the total production of oil from the Basin has steadily increased for 27 months.
Increased demand for oil = increased need for adequate workforce housing
The demand for oil is expected to continuously increase for the next five years, with west Texas as a primary player in meeting that demand.
Close, convenient and adequate workforce housing can make all the difference in worker productivity and mental and physical stress. Choosing workforce housing for your crew will also save transportation costs and time.
The lodge in Orla, TX is designed and managed with your crew in mind.
RAM (Reliant Asset Management) –  about our parent company
Reliant Asset Management is a leading specialty rental company providing premier modular space solutions to customers throughout North America. From remote workforce housing to single and multi-story buildings for growing businesses and organizations, Reliant Asset Management and its subsidiaries support a wide range of modular needs including design, manufacturing, transportation, construction, and financing.