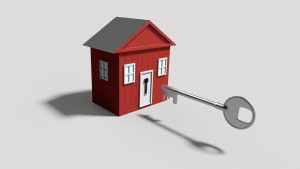 From the heart of Texas to the tip-top of North Dakota, Aries Residence Suites is known for giving people a home away from home – but what about those without a home? Our partner companies, Aries Buildings and Advanced Modular Space have modular inventory ready to be shipped and outfitted into short-term shelters for those in need. Read on to see how companies like Aries Building Systems can help city planners and developers combat homelessness through modular buildings.
Modular buildings are a fresh idea in the fight to end homelessness, and they have several obvious benefits. Prefabricated units can be produced at a much lower cost than traditional shelters. Public projects must adhere to tight budgets, and modular units offer a way to not only save money but potentially save lives as well. Modular units are also mobile, which means that a unit can be placed in one location but isn't rooted to that location. The prefabricated facility is fully capable and in fact designed to be moved, should the need arise. Our modular companies are able to customize the units to specifically fit the needs of the homeless. With all of these factors, it's easy to see how modular buildings can be a viable way to solving homelessness.
If you are interested in learning more about how the modular business can impact the fight against homelessness, please visit at http://www.ariesresidencesuites.com/ or call us at 1-855-657-7773 where we will be able to answer any and all questions about modular living. Don't forget to visit one of the other companies within our business family, such as Advanced Modular Space and Aries Building Systems–Pacific Northwest Major Projects. Both companies offer excellent insight into how prefabricated buildings and modular homes can be utilized in the fight to end homelessness and get people back on the path to self-sustainability.