Aries Residence Suites hosts many extended stay camps, strategically located for convenience to our clients. Our camps cover a lot of ground, from North Dakota to Texas to Oklahoma.
Our Ninnekah, Oklahoma lodge is occupied by many oil field workers employed in the nearby drilling area. This small-town community is actively engaged with our lodgers and we enjoy a tight-knit community feel.
This workforce housing camp is designed to give your employees the perfect "home-away-from-home experience. Whether you are seeking temporary or long-term lodging arrangements, this cozy camp is fully equipped to meet all of your housing needs. Our on-site weekly maintenance program ensures that your stay is not only comfortable, but catered to your specific needs.
Here, we'll take care of you with cleaning and a linen change once a week. We have laundry on site, as well.
Let's dig into the specifics:
FURNISHINGS: This camp has 80 beds in a 2×1, Jack and Jill cabin setup. The bedrooms are private and fully furnished, with satellite TV and internet. Each cabin also comes equipped with a decked-out kitchen with appliances.
CAFETERIA: While you rest and recuperate, our onsite management is working 24/7 to ensure that you are provided three meals a day with 24/7 grab and go options. As soon as the meal is ready, just come in, sit down and enjoy!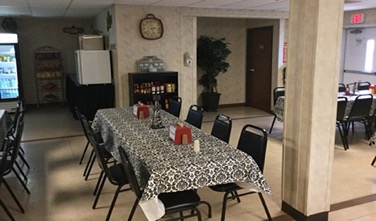 RECREATION ROOM: In your off hours, take a load off in our recreation room. Here, you can drop in and play some foosball, ping-pong, or play some pool. We also have a theater room and basketball court to help you take your mind off of work and have some good old-fashioned fun.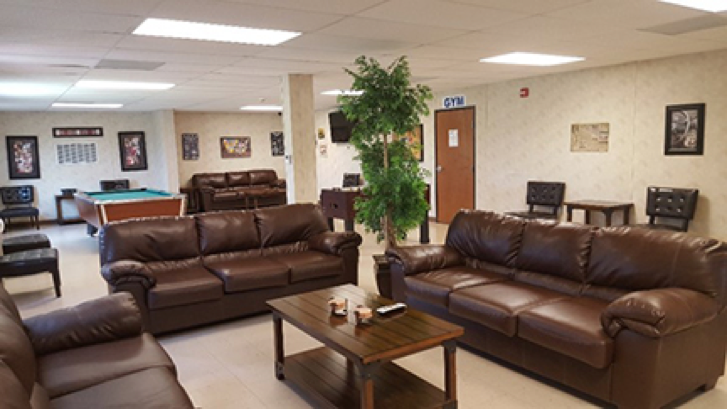 The Ninnekah lodge is homey and surrounded by beautiful, natural scenery. If you run into any problems at camp, on-site management can always help. For any issues outside of camp, our local service technician, Jeff, may be able to help.
Aries Residence Suites offers premium corporate and group housing in the Oklahoma, as well as several other hubs of energy resource production. For more information visit http://www.ariesresidencesuites.com  or call (855) 657-7773.
Visit this lodge's page here.
RAM (Reliant Asset Management) About Our Parent Company
Reliant Asset Management is a leading specialty rental company providing premier modular space solutions to customers throughout North America. From remote workforce housing to single and multi-story buildings for growing businesses and organizations, Reliant Asset Management and its subsidiaries support a wide range of modular needs including design, manufacturing, transportation, construction, and financing.