Here at Aries Residence Suites, we're honored to be able to serve thousands of people who are travelling or living away from home for work. We recently conducted a survey (with a total of 1,000 respondents) to learn more about business travel practices and attitudes across the US. Here is what this survey revealed.
About 3 in 10 Americans travel for work at least a couple times per year
23% of our survey respondents said they travel for work at least twice per year. Here are the full results from our survey respondents: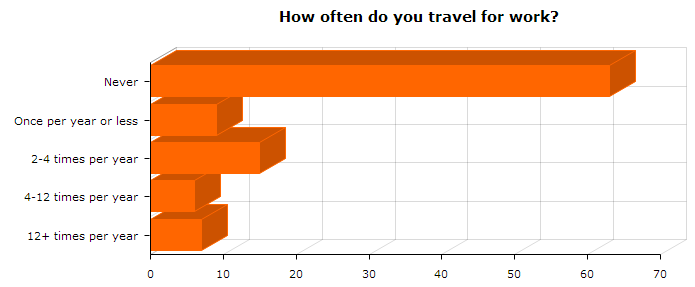 About 1 in 3 Americans has worked away from home for more than a week
When thinking of business travel, many people envision a quick trip for a convention or business meeting. However, many people (for example construction crews or engineers) may need to work away from home for extended periods of time. We asked our survey respondents "Have you ever worked away from your home (e.g. had to stay in a hotel) for a period of more than a week?" Here's what they said: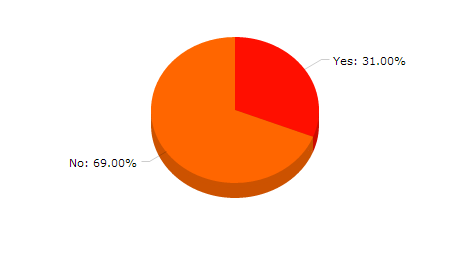 Men travel for work more frequently than women
While analyzing the survey respondents, we noticed that significantly more men indicate that they travel for work (or worked away from home) than women did.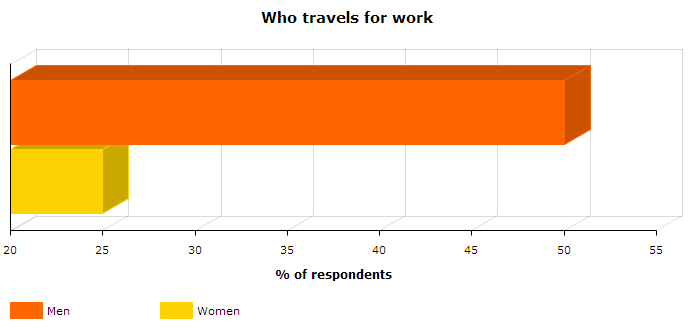 Just under half of business travelers say they enjoy it
Of our survey respondents who indicate they travel for work at least occasionally, 45% rated business travel as enjoyable. Men were more likely to rate business travel as enjoyable, which may partially explain why more men travel for business than women.