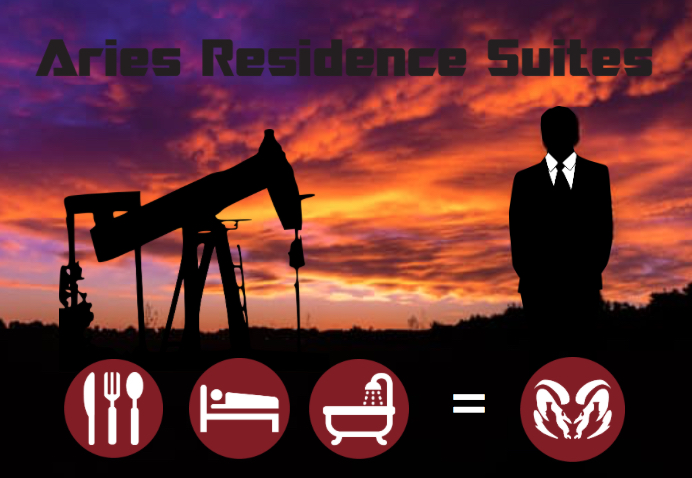 Whether you are visiting Texas as a business traveler, an oil field worker, or simply in need of extended-stay accommodations in Texas, Aries Residence Suites wants you to know: We have exactly what you are looking for. We understand – Texas oil field housing brings certain images to mind that just don't seem to jive with someone seeking extended stay corporate housing. But hear us when we say, we have everything an extended stay hotel offers and more. Here's a few quick facts about Aries Residence Suites:
We Specialize in Extended Stay Group Rates
Because we are also a modular building company, we have an endless supply of modular living units that we can ship anywhere, anytime. Because of our flexibility to accommodate large amounts of people in virtually any location, Aries Residence Suites is a natural fit for workforce housing. We love to accommodate entire companies whenever possible, and the feeling is mutual since we are best set up to offer group rates that and hotel would be hard-pressed to beat.
We Offer More On-Site Amenities Than Most Hotels
When was the last time you stayed in a hotel that offered a theater room, game room, fitness room, AND three square meals a day in their cafeteria? In the few Aries Residence Suites locations that don't offer the three squares, not to fear – all or our extended-stay accommodations feature full kitchens in each suite. All Aries locations have satellite TV, WiFi, onsite laundry, weekly cleaning and linen change, and come fully furnished with high quality bedding to boot. Whether you're a corporate traveler or simply seeking workforce housing, Aries has it all.
On-Site Management
Our staff is available twenty-four hours a day, seven days a week, should you need assistance of any kind. In fact, we even have a video about what good hosts and hostesses we are:
We Offer a Guide to The Best Restaurants Near Your Aries Suite
As if Aries couldn't get any cooler, we decided to go the extra mile to save you from going the wrong way. Culinarily speaking, of course. Besides the great state of Texas, Aries Residence Suites has additional locations in North Dakota and Oklahoma. From the best darn roasted chicken to hit your lips to the most delectable breakfast tips, we've mapped your next Aries foodie trip! (We obviously know how to put together a snappy rhyme, too.) So, click here to view and download the Best Places to Eat Near Your Aries Residence Suite  and set your course for delightful cuisine!
If you are a business traveler, corporate group looking for accommodations in Texas, Oklahoma, or North Dakota, please give us a call at 1-855-657-7773
Or visit our website at http://www.ariesresidencesuites.com