North Dakota locals love their beer. Seriously, they really do. According to USA Today, this state collectively consumes more beer than anywhere else in the United States — about 43.3 gallons per drinking-age adult, on an annualized average.
Now, that's a lot of beer!
North Dakota's thriving beer culture has made positive economic impacts too. In fact, throughout 2012, the local beer industry contributed $201,584,000 to the state's economy and in the process, created 6,130 jobs.
Therefore, it's no surprise that North Dakota boasts of several top-shelf breweries that will leave craft beer enthusiasts drooling. So, do yourself a favor and plan a "beer-inspired" road trip around this often underrated Midwestern gem.
Fargo
This first stop on your adventure is the largest city in North Dakota, located on its eastern end, bordering Minnesota. There, you'll find two widely-known establishments — Fargo Brewing and Drekker Brewing Company.
Founded five years ago inside a garage, the Fargo Brewing Company has quickly become a local favorite. This hometown haunt offers a wide array of creative beer flavors such as the Iron Horse Pale Ale (a "hoppy" Northwestern style with subtle hints of grapefruit), Stone's Throw Scottish Ale (with smooth, distinctive notes of caramel toffee and cocoa), Sod Buster Porter (with the smokey taste of authentic coffee beans) and the Wood Chipper IPA. Tour this brewery then make sure to sample every variety that Fargo Brewing Company has on-tap.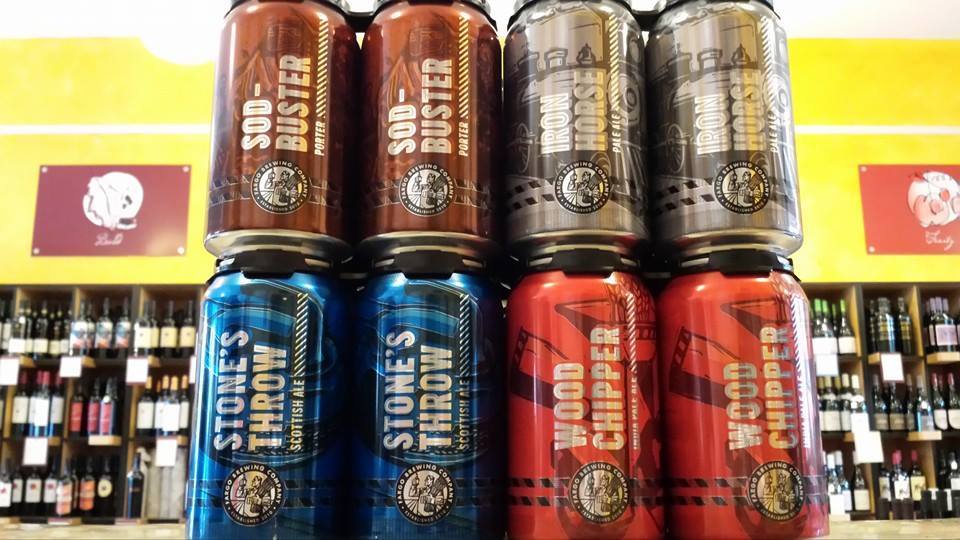 With the tagline, "hand-crafted beer for the viking in all of us," Drekker Brewing Company has built a favorable reputation for loving the local community, while welcoming out-of-towners passing through for a pint or two. This down-to-earth pitstop truly values its craft and produces beer that stands out as a memorable part of any visitor's journey. A plethora of flavors are available including a Chocolate Milk Stout, the Glacier Levins Nodak Pale Ale and the Resistance Rye Saison, a robust farmhouse ale. Take a tour of Drekker Brewing Company, and you're bound to come across numerous tasty and unique blends.
Bismarck
Next, venture westward into North Dakota's capital and stop by the Laughing Sun Brewery, conveniently located right downtown. Started by two friends in 2012, this boisterous weekend hangout is home to one-of-a-kind blends that have been showcased at various brew festivals around the state. These beer flavors run the gamut, from a light and fruity Strawberry Wheat, to the rich and "malty" Hammerhead Red ESB, to the crisp and refreshing New Minglewood Wheat. So, if jamming out to live music and enjoying local freshly-tapped beer is your kind of thing, then Laughing Sun Brewery is a must-see destination on your road trip.  
Minot
If you enjoyed Laughing Sun's atmosphere, then head about two hours north to check out the Souris River Brewing Company. Also a restaurant, this rustic downtown jewel was started by a group of brewers who believe in using only natural locally-sourced ingredients, both in their food and beer. Here, Minot residents and travelers alike are invited sit back and savor the earthy flavors of America's Heartland. Inventive blends like the Frozen Tundra Spiced Ale, SaisoND Farmish Ale and the Passing Through Vanilla Porter are just a few of Souris River Bewing Company's standout options.
Mandan
For those who prefer the intimate feel of a small-town saloon  where you can taste the passion in every sip, travel even further northbound to the Bird Dog Brewery, located against a backdrop of the historic "Old West." Home to some of the friendliest brewers in North Dakota, BDB opens its doors to the entire community, asking "What can we do to brew a better beer?"  This question has definitely paid off, considering the hand-crafted flavors, such as Hunter's Amber and Brandy's Strawberry Blonde, have won Bird Dog Brewery many awards.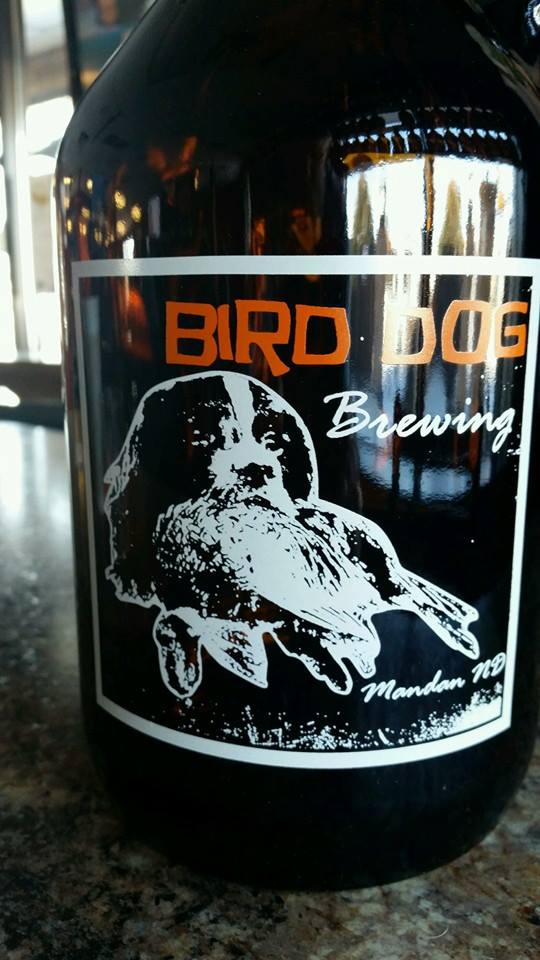 Looking for some other suggestions to round out your road trip? Here's a list of even more North Dakota breweries we recommend checking out!
Kilston Brewing – Fargo, ND
Granite City Food & Brewery – Fargo, ND
Edwinton Brewing Company  – Bismarck, ND
Buffalo Commons Brewing Company – Mandan, ND
Little Deep Beer Company  – Minot, ND
Williston Brewing Company  – Williston, ND
All of these establishments are worth adding to your "beer travel" itinerary. Tell us about your own experiences touring these breweries, which is your favorite, and why your visit was memorable. Post in the comments section below!
Sources:
http://www.beerinstitute.org/assets/map-pdfs/Beer_Economic_Impact_ND.pdf
http://www.beerinstitute.org/br