Within driving distance from Big Bend National Park, Odessa is a dynamic city that melds historic "Old West" nostalgia with modern attractions like sporting events, performing arts and must-try dining options. So, next time you visit this friendly Texan town, satisfy your taste buds by sampling the local cuisine at these top-rated restaurants.
Teak & Charlie's Jersey Girl Pizza (JGPizza.net)
This neighborhood pizzeria may be located in the Lone Star State, but even Northern transplants agree the flavors baked into these housemade pies rival many East Coast joints. With fresh ingredients, a flaky crust and various toppings, each pizza is prepared hot from the oven and promptly served by the welcoming staff. Diners can also choose from salads, subs, calzones and even health-conscious smoothies. Stand-out menu items include the Amoroso-style Philly Cheesesteak, indulgent Carbonara Pizza and zesty Meatball Sliders.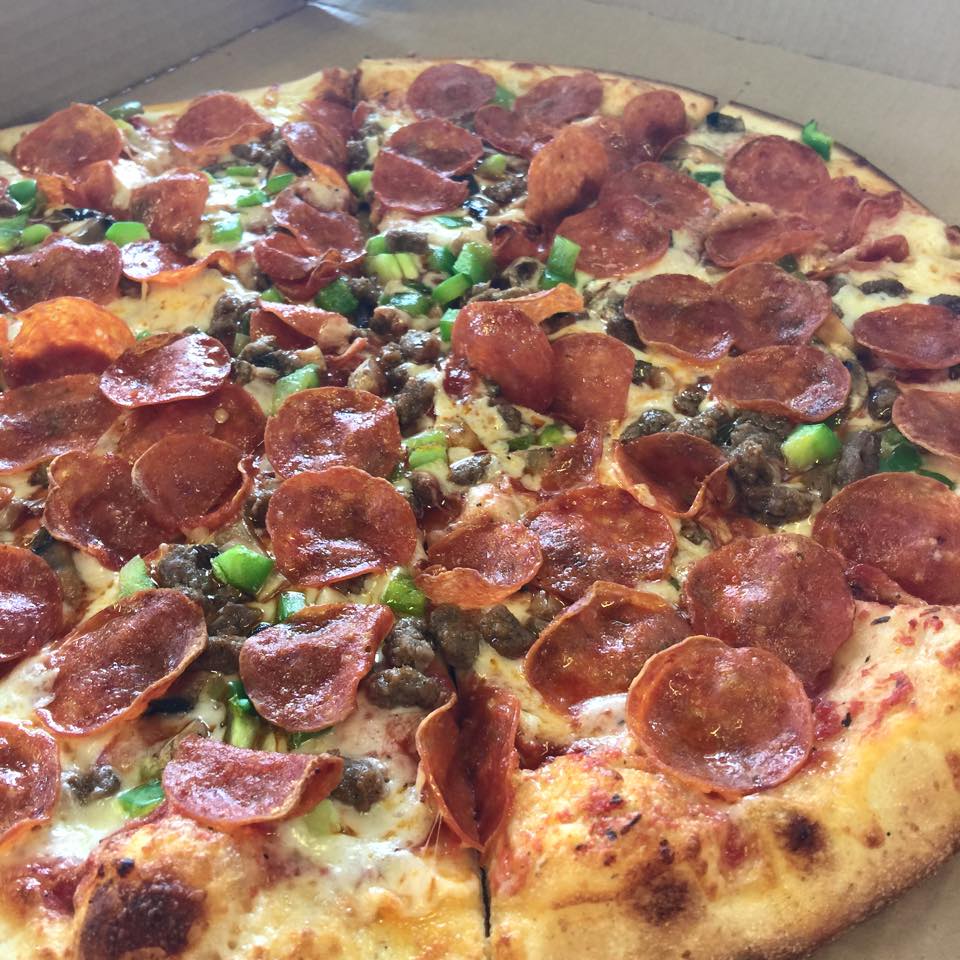 Rosa's Cafe & Tortilla Factory (RosasCafe.com)
This vibrant and colorful cantina, modeled after a Mexican marketplace, is the local hot-spot for enjoying Taco Tuesday or Friday happy hour over margarita pitchers. Featuring authentic Tex-Mex mainstays and a lively atmosphere ideal for socializing, this establishment has earned a reputation for drawing repeat customers. Take-out services are also available, and diners can even savor gluten-free or vegetarian meals. Stand-out menu items include the queso-smothered Burrito, wholesome Chili Verde and classic Chicken Enchilada.     
Mi Piaci Italian Restaurant (MiPiaciOdessaTX.com)
This family-owned trattoria treats customers like guests in Mama's own kitchen, and is considered Odessa's premier destination for intimate gatherings and large parties alike. Priding itself on handcrafted Italian favorites amid a family-friendly ambiance, this restaurant offers enticing antipasti, seafood and pasta dishes. Event catering is also on-reserve and, when stopping by for dinner, make sure to BYOB. Stand-out menu items include the velvety Shrimp Alfredo, meat-lovers' Stromboli de Mi Piaci and robustly seasoned Veal Picatta.
Texas Soul Food (TexasSoulCafe.com)
This down-home watering hole introduces Southern hospitality to Western Americana with hearty "soul" cooking and portions that satisfy even the hungriest travelers. With daily changing fare, which runs the gamut from barbeque to black-eyed peas, diners can unwind over a steaming platter of comfort food. Every scratch prepared dish packs a flavorful punch, and the door remains open for any stomach that needs filling. Stand-out menu items include the spicy Cajun Gumbo, fire roasted Corn-on-the-Cob and quintessential Chicken 'n Waffles.
Cork & Pig Tavern (CorkAndPig.com)
This posh eatery is known for serving eclectic culinary delights in a trendy, urbane setting that provides the consummate date night backdrop. While nibbling on gourmet entrees, guests are also invited to sip speciality cocktails, top-shelf wines and numerous Texas craft beers. The diversified cuisine spans from brick oven pizzas to juicy ribeye fillets and even a salad selection that makes "healthy" taste decadent. Stand-out menu items include the Malibu-fresh SoCal Pizza, smoky Mesquite Chicken Sandwich and chef's choice Fish Du'Jour.  
Whether you're an Odessa native or just visiting for a weekend getaway, these local haunts will tempt any palate and offer a memorable dining experience for the whole family. Do you have another favorite restaurant worth adding to this list? We'd love to hear about it, so share your suggestion in the comments section below!
Here is a map of the restaurants: