There's a lot of excitement going on in the ever-expanding world of West Texas Oil.
The Permian Basin region remained resilient through the oil market's downturn that began in 2014, and now it's at the core of U.S oil activity in 2018.
With oil prices recently reaching $63 a barrel, the Energy sector in Texas is preparing for a lot of growth. According to the Houston Chronicle, Texas drillers have been gradually installing new rigs over the course of the last year, and increased the rig count in Texas by nearly 40 percent to 454.
The U.S Energy Information Administration also predicts that in 2018, the U.S will produce an average of 10.3 million barrels a day, with the Permian Basin region alone accounting for 3.6 million barrels a day.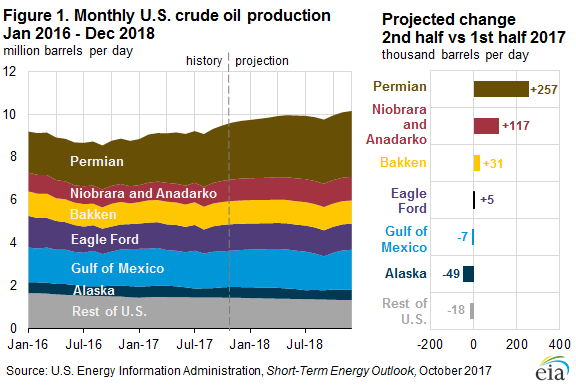 With this growth comes a new set of challenges, such as adequate transportation and proper accommodations for the growing workforce.
The benefits of having quality workforce housing camp near the wellhead are not to be understated. When producers are looking to capitalize on every advantage they can, the first place they should start is their employees.
When workforce crews have safe, fully furnished and comfortable places to rest when they're off the clock, they're more likely to perform better when they're out on the rig. Workers expect a certain level of quality in their lodging. In cramped, uncomfortable quarters, it's easy for an employee to rethink their career field after being away from home for a few month – and with demand for quality workers on the rise,  that's a risk that some companies can't afford to take.
Aries Residence Suites recently reopened our Goldsmith, TX workforce housing camp to meet the growing demand for housing for oil field workers in West Texas. Only minutes from Odessa, the Goldsmith workforce housing lodge offers fully furnished private suites and provides guests with everything one could need in terms of living amenities. To learn more and check availability, click here or call (432) 847-2721.
Reliant Asset Management – About:
RAM specializes in supplying remote work force and commercial modular buildings for a wide range of industries and applications across the U.S. and Canada. The company is a single source contact and contract for all services necessary to ensure that every aspect of the required structure is met or exceeded. With a seasoned team of modular building experts, Reliant provides a wide range of integrated offerings including customized design, manufacturing, transportation, construction, support services and financing to name a few. In addition to being named to the Forbes list of America's Top 20 Most Promising Companies, Reliant was also ranked number 3 on the 2014 Inc. 500, Inc. Magazine's annual list of the fastest growing private companies in the U.S.