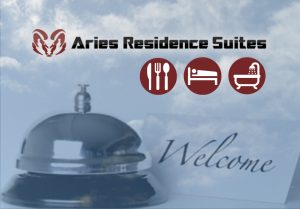 When staying at a workforce camp, the attention and dedication of the management team can make all the difference in the quality of your stay.
When a company truly cares about your experience, it shows through high standards of cleanliness, comfort, and convenience. These factors work together to make the camp feel like a place of relaxation, which is exactly what is needed after a long day of work.
How does a nourishing meal, clean linens, and a 24/7 service and security staff sound after one of those work days? Your workforce camp management should provide these services with a smile.
The best workforce camp management will work to have you well-fed, well-rested, and well taken care of! Aries Residence Suites provide the above amenities, plus health and fitness facilities, business centers, and shuttle services.
Contact the friendly staff at Aries Residence Suites today at 888-991-5416 or info@ariesbuildings.com